3,000 sq.ft. prototyping suite and co-working facility on the campus of the City College of New York.
The MakerSpace prototyping facilities are co-located with an expansive, flexible co-working space. The space will feature an open floorplan that allows its tables and chairs to be rearranged, as needed, to facilitate work and interaction. It will also feature conference-call capable smartboards, copious whiteboard spaces, dedicated computer workstations, and supplies to allow projects to move forward smoothly. It will be overseen by an on-sight technologist who can manage projects, handle machines, and help project teams deliver results on time.
Floor Plan of Makerspace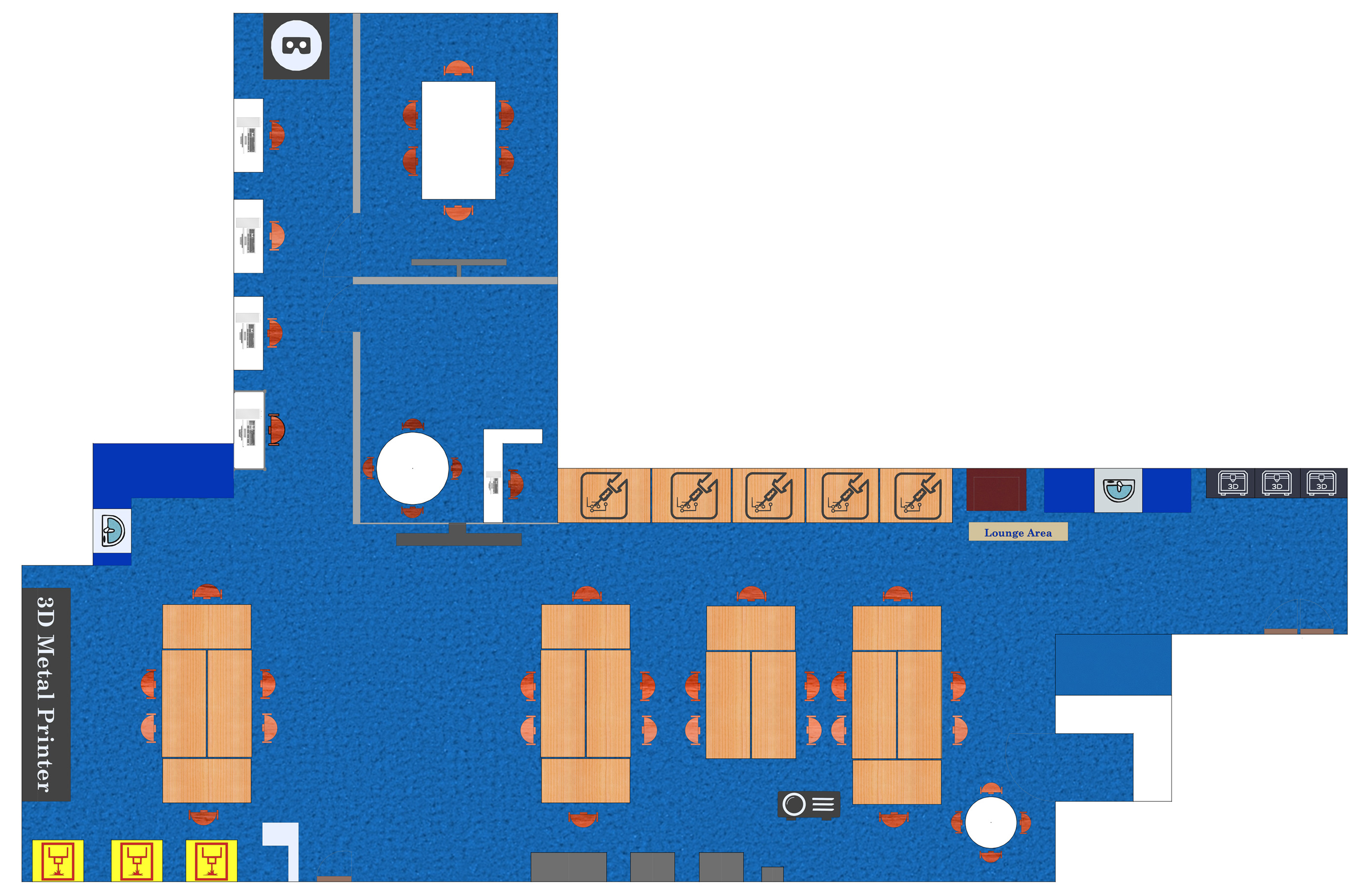 The MakerSpace has ample spaces for students to work individually or in groups. Within the MakerSpace is a conference room that can be reserved for more private meetings. The MakerSpace Director and Industrial Liaison's office is also housed within the space.
https://vimeo.com/514336953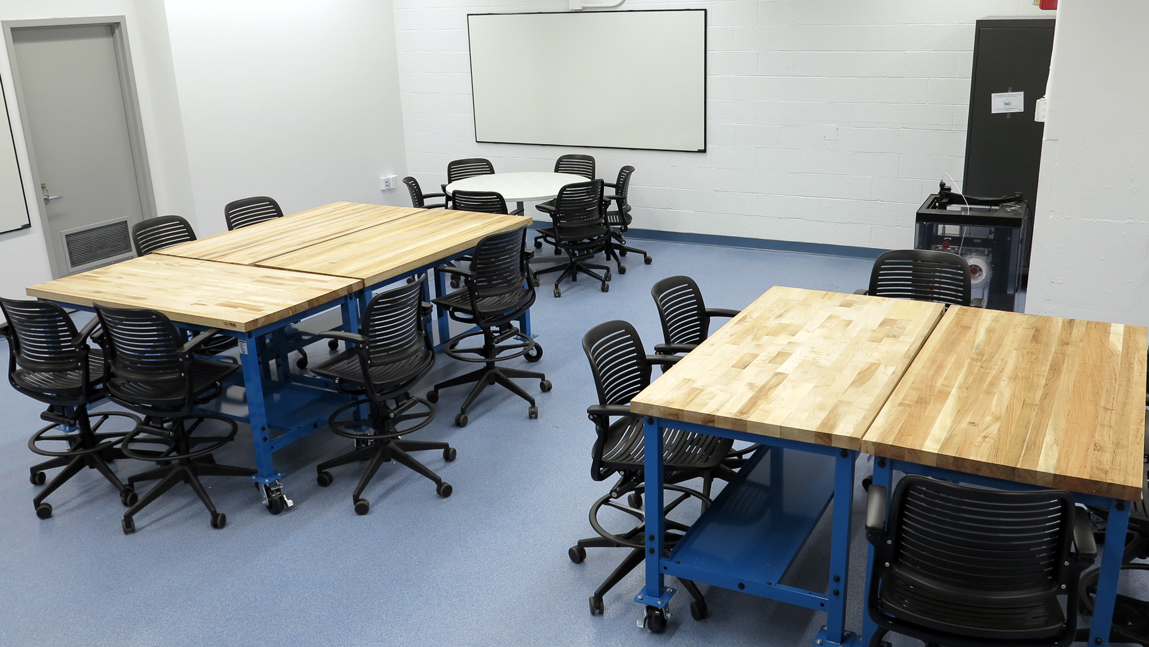 The coworking space within the MakerSpace is able to support variable configurations of tables and chairs to allow students and others to utilize the space to engage their creativity and productivity.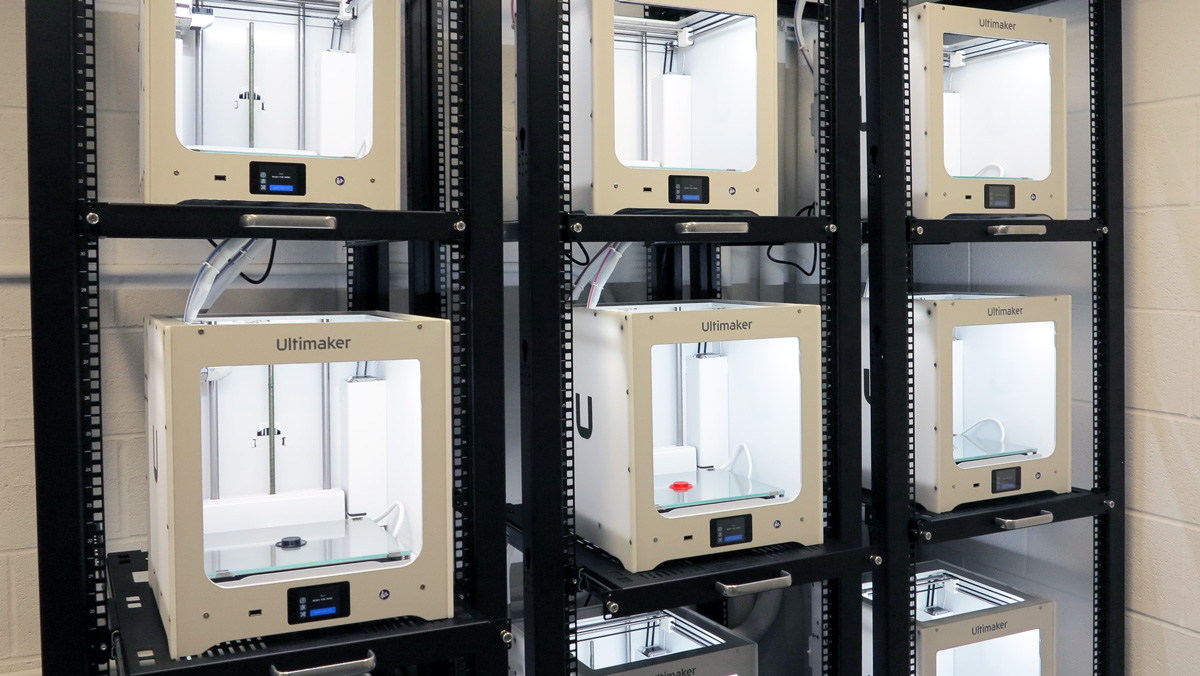 Within this device room, students will have the opportunity use equipment including laser printers, a 3D metal printer, scanners and state-of-the-art equipment.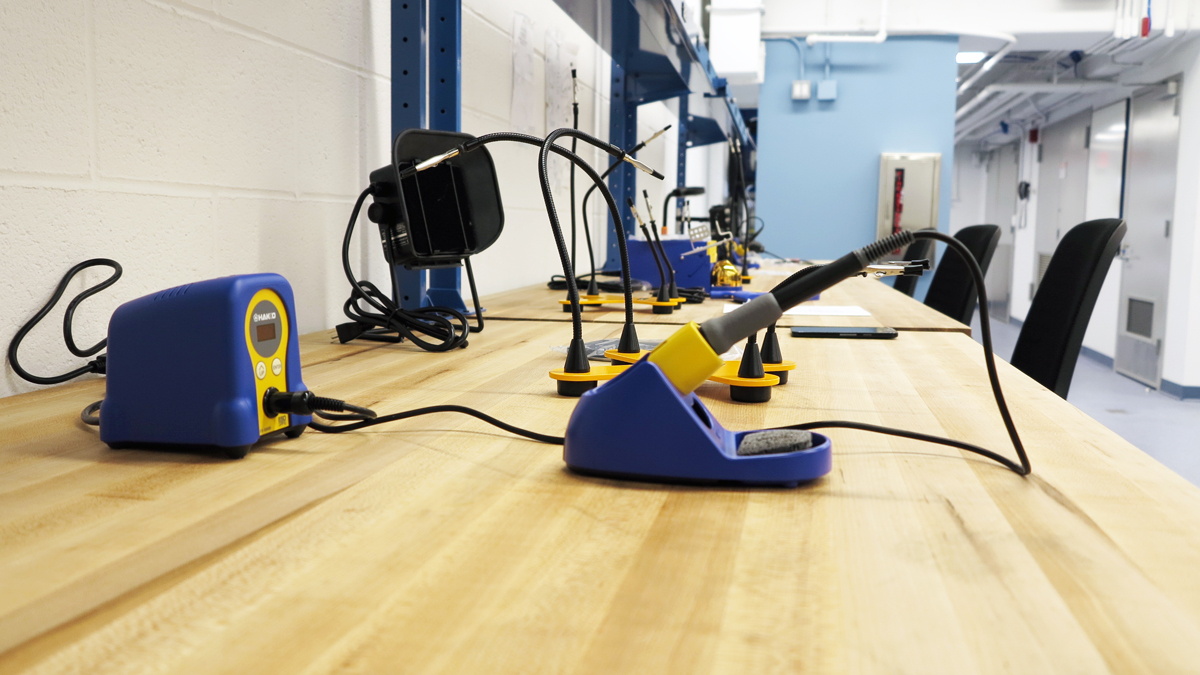 Within this other device room are arrays of 3D printers to produce different 3D objects and structures.
Credit: Architectural Renders & Video Produced by Christopher Lin
Subscribe to our Mailing List
Stay informed with the latest news, projects, opportunities, and events.
Opens in a new window
Opens an external site
Opens an external site in a new window
Opens a modal window